Gastronome restaurants are part of Gastronome stores situated in mc² shopping center and Reval Hotel Latvia.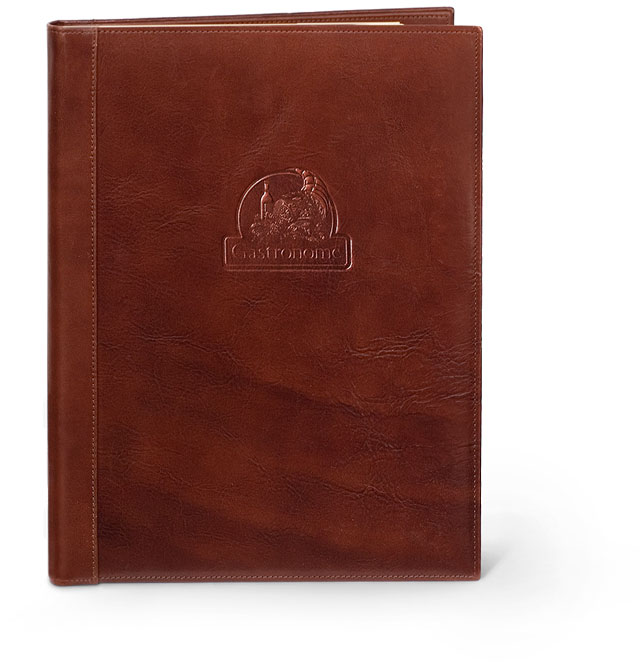 On the menu: appetizers, salads, soups, pasta, meat and poultry dishes, desserts, and beverages. The restaurants' crowning glory is a wide choice of fresh fish and seafood.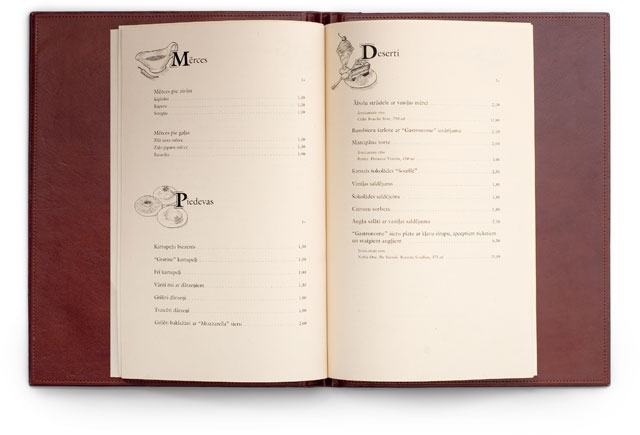 Sauces, garnishes and desserts
Every section has an illustration.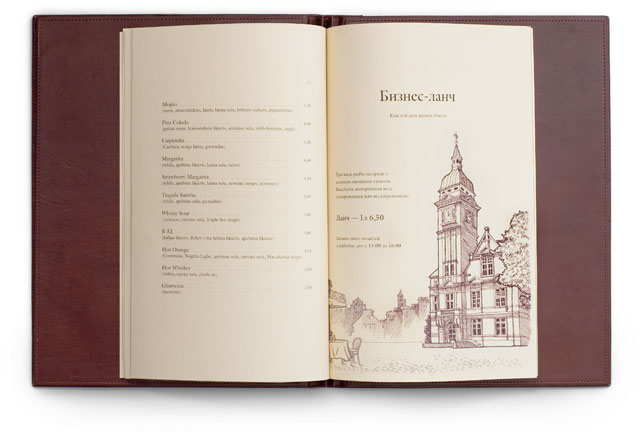 Designed in three languages: Russian, Latvian and English.